Executive MBA students from the New Jersey Institute of Technology visited Helsinki as the first stop of a study tour in Europe.
Some Stadia students welcomed their NJIT counterparts to Finland with a dinner at the Russian restaurant, Saslik.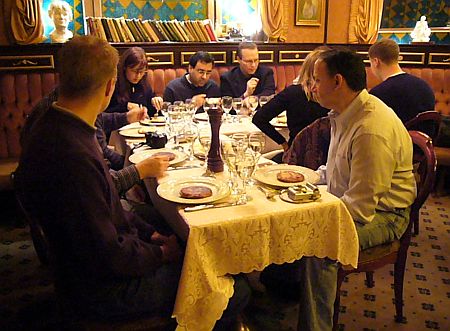 The first course was blini with caviar.
Submitted by daviding on Thu, 2006-12-07 03:28.